Histadrut brings culture to Dimona
The Histadrut's latest social initiative, Friends, aims to make cultural performances, theatre, concerts, dance, and comedy accessible to the residents of the periphery at subsidized prices and has also reached the southern city of Dimona. Interviewed by Walla, the city's residents are satisfied to the skies. "After all, you don't have to travel to Beersheba or Tel Aviv, the artists come to us," said a city resident. "I can finally take the car and within three minutes arrive from home and see a show that does not fall from anywhere in the country. Dimona on the map," another resident added. "There is a cultural revolution here that has not been for years," noted the director of the Dimona and Yeruham Hall of Culture, Michal Elmalem Abu. "It's great that they brought the culture to the general public and the residents themselves, not just the Histadrut members. They enjoy artists who would not come to us. Usually, the costs are high, but thanks to Friends, it is much simpler to bring these artists here."
Friends operates in six cities around the country: Beersheba, Yeruham, Dimona, Eilat, Nahariya, and Rishon Lezion. With further locations around the country planned for the near future. The performances are subsidized, and members of the Histadrut are entitled to tickets at a further discounted price.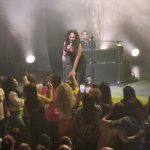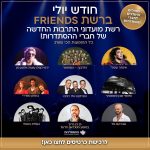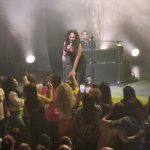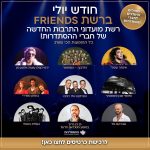 Might interest you as well