Orna Avidan Becomes First Female Chairwoman of Tel Aviv-Jaffa District in Histadrut
Orna Avidan was elected chairwoman of the Tel Aviv-Jaffa District in the Histadrut and will officially assume the position at the beginning of April. She will replace Gershon Gelman, who served in the role for 33 years and was appointed chairman of the International Relations Division. The Tel Aviv-Jaffa area is one of the largest areas in the Histadrut and represents tens of thousands of workers and retirees. Its members work from workplaces such as Tel Aviv-Jaffa Municipality, government offices, educational institutions, financial institutions, public transportation companies, and cultural institutions.
Avidan served last over the year as deputy chairman of the Tel Aviv-Jaffa region. Before that, she worked for 32 years at the Tel Aviv-Yafo Municipality, of which ten years were as the Secretary General of the Municipal Employees' Organization. During her years in the municipality, she was involved in the field of education: in formal and informal education, in community centers, in the department of youth movements, in the department of post-primary education, and in the department of kindergartens. She was born in Tel Aviv and is a resident of the city. Married, mother of three, and grandmother to a grandchild. She has a bachelor's degree in informal education a Master's in administration and leadership in education.
The chairwoman of the Tel Aviv-Jaffa region, Orna Avidan, said: "The Tel Aviv-Jaffa region in the Histadrut will be an address for all the workers committees, so that they feel it is their home. The important thing for me is to provide service to the committees and workers, to listen, support and create solidarity among the employees. That every workers committee will know that we are the address for them in all matters, despite the differences between each workplace."
On the moment of her election to the position, she said: "The moment when all my years of work came together in one understanding was when I stood on the stage in the Histadrut House of Representatives and said the two words: 'Labor leader.' to create interpersonal contact and look at everyone at eye level. I want to thank Histadrut chairman Arnon Bar-David for his trust in me to lead the Tel Aviv-Yafo region. Thanks also to Gershon Gelman for 33 years of work in the Tel Aviv region -Jaffa".
The chairman of the Histadrut, Arnon Bar-David, said: "I am proud of Orna's election to this important position of leading the Tel Aviv-Yafo region in the Histadrut, and I am sure that she will march the region forward, the workers of the region and the committees and workers unionized in it – to new and better places Orna has been a leader ever since her days as a high school student who brought together the Boy Scouts, and all the positions she has held over the years, in the context of educational and value-based activities. I do not doubt that her extensive experience as the secretary general of the municipal employees' organization, where she was responsible for dozens of committees, will contribute to continuing her blessed work to improve the rights of female and male workers. Finally, I would like to take this opportunity to thank Gershon Gelman, chairman of the outgoing space, for his many years of dedication and wish him success in his new position."
The Organization and Regional Districts Division Chairman, Avi Yehezkel, said: "Orna Avidan is a worker leader who came from the Tel Aviv municipality. I am proud that the chairman of the Histadrut and myself have taken the groundbreaking step of electing a woman who will excel in her mission as chairman of the Histadrut in Tel Aviv."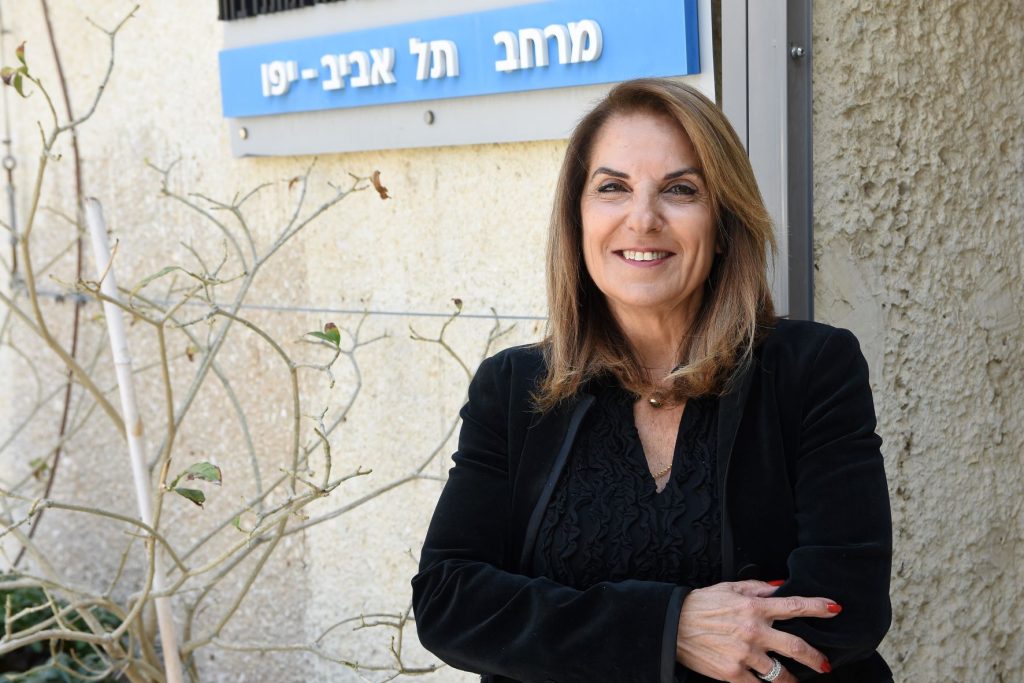 Might interest you as well