Tonight (Thursday), the Histadrut will launch a new national campaign with the slogan: "Our strength is in our unity." The campaign calls for unity among the people and talks between the parties. The move that the Histadrut has been working on for the past few weeks following the increase in violent discourse and the deepening of the rift between parts of Israeli society following the changes in the legal system.
The campaign features historical and formative moments from the life of the nation and the country. Images that connected us moved us all and strengthened the feeling of unity and shared destiny. Among the moments shown in the video: the declaration of the state, the immigration to Israel, Operation Entebbe to free the hijackers in Uganda, the first Eurovision victory, the victory of Maccabi Tel Aviv over CSKA Moscow, and other exciting moments.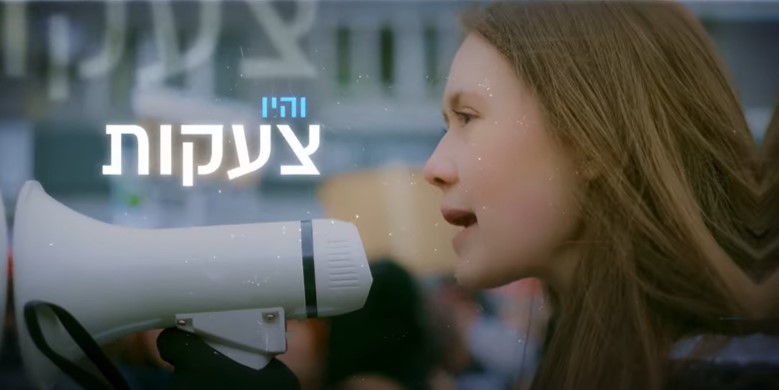 The video ends with pictures of demonstrations and disagreements, in which we managed to stay united and keep the house. The main call to action of the video – is to maintain unity and respectful discourse alongside the existing controversy. The country is our home; we must protect it because our strength is in our unity.
The transition between the symbols and images that make up the mosaic of Israeli society is accompanied by the voice of Israeli vocalist and musician Shlomi Shabbat against the background of the song "Eretz Eretz" by the late Sheika Paykov.
Chairman of the Histadrut Arnon Bar-David: "These days, winds of division and hatred are blowing that we have not previously known. I call on the leaders and all parties from the entire political spectrum – calm the discourse. Enter into negotiations and hold a respectful discourse through which you will reach broad agreements. There is a broad consensus regarding the ability of the Histadrut to influence. I will continue to take advantage of this ability to influence to lead to a compromise according to President Herzog's outline and to begin the healing process of Israeli society from the extreme polarization and the violent discourse that divides the people of Israel. We have no other country. Our strength is in our unity."
The campaign will air tonight (Thursday) on channels Keshet 12, Reshet 13, Channel 14, Channel 9, major websites, and social networks.