The Histadrut provides extensive services and benefits for its full members, paying 0.9% of their monthly salary and limited benefits to workers in workplaces regulated through collective agreements or are benefitting from an industry extension order (and pay a reduced fee of 0.75%).
Members of the Histadrut are eligible to vote and be elected to the various Histadrut institutions.
Services include free consultation and workplace advice by the union secretary. In addition, Histadrut members with 24 months of seniority are entitled to free legal advice in labor law. The service includes legal advice, sending a letter of notice to the employer by an attorney or a secretary of a trade union, and representation in legal proceedings.
From the Histadrut Consumer Authority, members are eligible for legal assistance and handling complaints at the public and individual levels on consumer issues and environmental safety.
Women members of the Histadrut are entitled to a 10% discount on the rates of counseling and legal treatment provided by Na'amat on legal issues, such as: personal status, financial and prenuptial agreements, cohabitation agreements, divorce and marriage permits, parenting agreements, mediations, domestic violence, Inheritances, making wills, inheritance orders and keeping a will and more.
They are also entitled to a 10% discount on the Centers for Women's and Family Rights services, which provide psychological relief and support and are operated by Naamat in three centers – Haifa, Jerusalem, and Tel Aviv.
Female Histadrut members are also entitled to a 20% discount on the price of activities in the community centers located throughout the Histadrut.
In addition, women Histadrut members may apply for a scholarship, which the Naamat Scholarship Fund funds, and annually grants research grants to doctoral students and scholarships for undergraduate students.
Life-Work Balance
"Together for You" is the Histadrut consumer club. The club was established in January 2016 for Histadrut members. "Together for you" is the largest of its kind in Israel, with approximately 350,000 members.
Healthy Employees Club – Is a free mobile app for Histadrut members that encourages a healthy lifestyle by counting your steps and converting them into healthy currencies, which provide gifts and discounts.
"Learning and advancing" program The program allows every employee who meets the eligibility conditions to integrate into various study programs and certifications under unique conditions and subsidized tuition. From certificate studies, vocational trainings, and professional courses, to dedicated programs for undergraduate and graduate studies in a variety of sought-after fields in institutions throughout the country. Members of the Histadrut with a minimum seniority of one year are eligible to register for the program.
Cultural and leisure activities and services for the community in the Histadrut – members are entitled to a discount of up to 20% of the cost of activities in the Histadrut districts.
The Company for Sports and Cultural Centers – Members are entitled to a 10% discount in the Histadrut's sports center chain in Be'er Sheva, Ness Ziona, Holon, Rishon Lezion, Kiryat Ata and Raanana, which include: swimming pools, gyms, sports fields, sports halls, SPA, treatment rooms and more.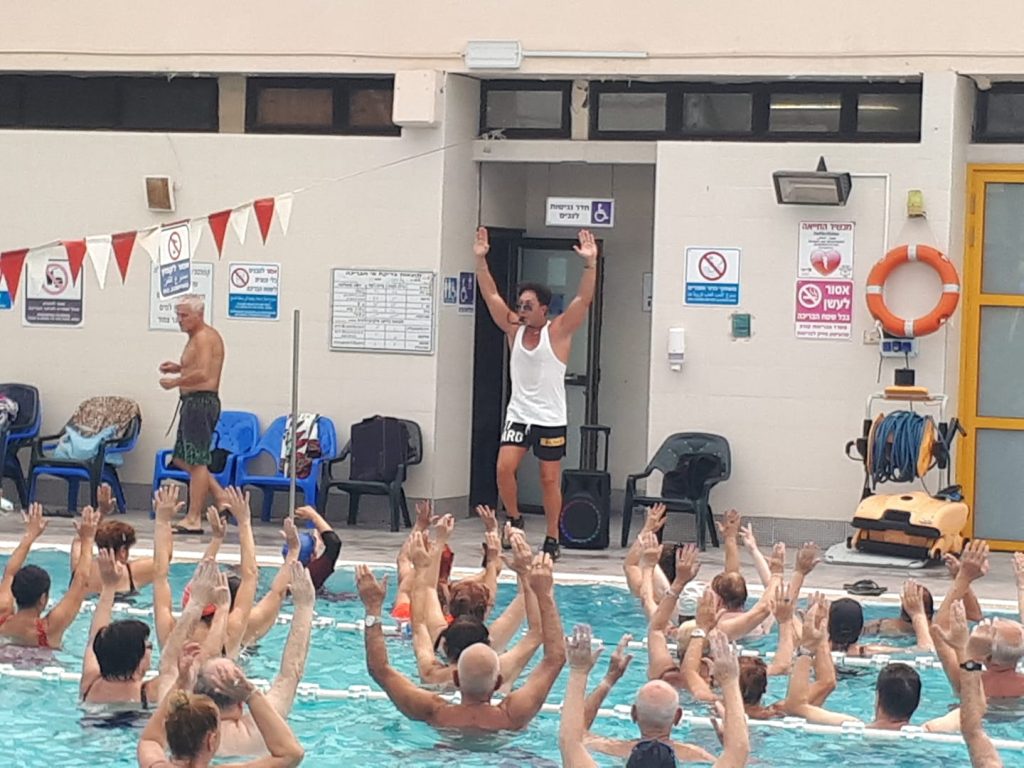 Regular discount on books published by the Histadrut publishing house "Am Oved" A fixed discount of 15% on all books purchased on the website or in the Histadrut app, as well as additional discounts on dozens of new titles in a variety of fields.
Mishan – Histadrut members are entitled to a discount of 10% of the deposit fee price and an additional 10% of the monthly maintenance fee. In the sheltered housing in Brodsky and Ramat Aviv in Tel Aviv, members will be entitled to a 5% discount on the deposit fee and a 5% discount on the monthly maintenance fee.
FRIENDS – The latest cultural project from the Histadrut operating in six cities around the country, including: Beer Sheva, Yeruham, Dimona, Eilat, Nahariya, and Rishon Lezion.
The new network of cultural halls aims to make cultural performances, theatre, concerts, dance, and comedy accessible to the residents of the periphery at subsidized prices and offer live performances by the best artists. Members of the Histadrut are entitled to tickets at a further discounted price.