Arnon Bar-David re-elected as Chairman of the Histadrut
Histadrut Election Committee announced the final results of today's election for the organizations' leadership and institutions. 254,042 eligible voters participated in Israel's largest digital election, with a final turnout of 42.3%. Histadrut members' voted for two candidates, as follows:
Arnon Bar-David – 192,466 votes
Ofer Eini – 55,033 votes
A total of 254,042 votes were cast.
Arnon Bar-David secured 77.7% of the vote, compared with 22.2% for his rival, Ofer Eini. Bar-David will continue to lead the 800,000-strong Federation.
Commenting on the result Arnon Bar-David said: "At the end of an amazing campaign, we achieved an overwhelming victory, reflecting the tremendous support of hundreds of thousands of workers.

"This is a victory for our way! The workers in Israel said out loud: that they want brave, responsible, stately, clean-handed, and straightforward leadership.

"For the first time, the Histadrut conducted a digital vote – from A to Z – and I am proud of the innovation, the transparency, and above all, the impressive and powerful demonstration of democracy.

"The Histadrut under my leadership will continue to move forward and ensure the future and rights of workers and retirees in Israel."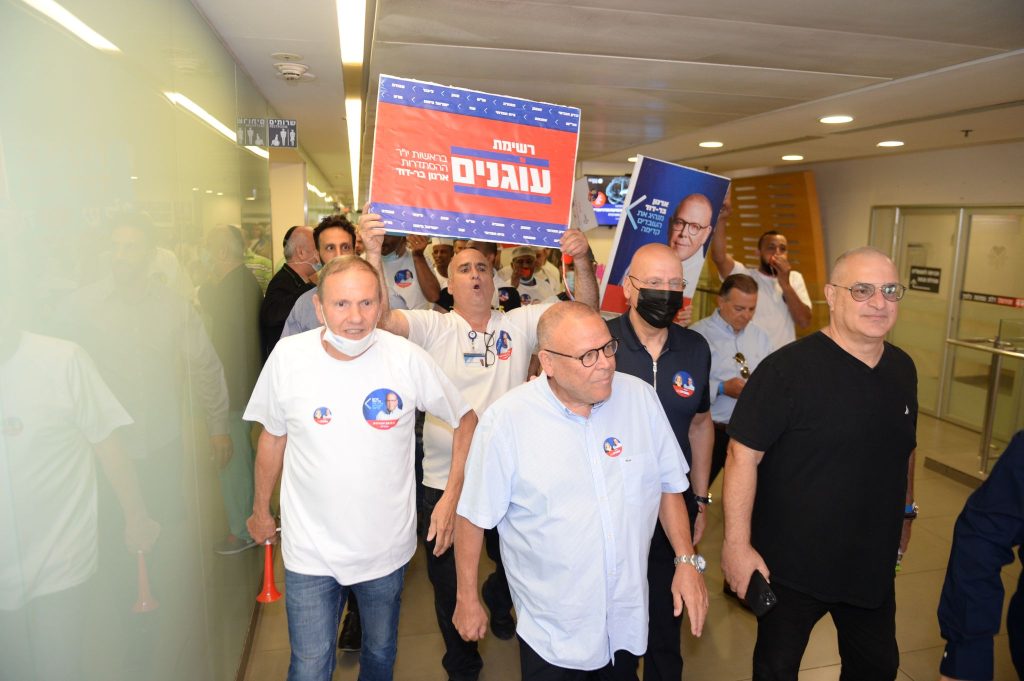 About Arnon Bar-David
In March 2019, Arnon Bar-David, assumed the position of Chairman of the Histadrut, following a House of Representatives extraordinary election, following the early departure of the former Chairman, Avi Nissenkorn.
Bar-David is the 15th chairman of the Histadrut, and in recent decades he has played a leading role in managing social struggles and promoting the status of organized labor in Israel.
Formerly the Chairman of the Union of Clerical and Public Service Employees (UCAPSE), and before that the Charman of the Tel Aviv Municipality Workers' Committee, Bar-David has devoted his life to the working men and women in Israel.
Bar-David, born in 1957, married to Hila, father of six and grandfather of seven, lives in Kiryat Ono.
Might interest you as well