Eid al-Fitr brings unity: Histadrut reaffirms support for Palestinian workers, seeks to expand vocational training initiatives
The Histadrut extends warm Eid Al-Fitr wishes to its Muslim members, Palestinian workers and the Palestinian people. On behalf of all Israeli workers and the Histadrut leadership, the message wishes peace, happiness, and prosperity during the festival of breaking the fast.
In a statement, addressed to the PGFTU General Secretary, Shaher Sa'ad, the Chairman of the Histadrut, Arnon Bar-David, reaffirms Histadrut's commitment to safeguarding the employment rights of Palestinian workers in the Israeli economy. Over the past year, the federation and its affiliates has focused on providing vocational training for Palestinian workers in construction, industry, and hotel sectors. The Histadrut is currently exploring ways to expand these training initiatives to benefit more Palestinian workers and ensure their rights are protected.
This effort is being undertaken in collaboration with the Palestinian General Federation of Trade Unions (PGFTU). Both organizations are committed to taking these initiatives to new horizons and covering all sectors where Palestinian workers are employed.
The Eid Al-Fitr message also emphasizes the importance of compassion, charity, and assisting the less fortunate, values that are central to the trade union movement. The Histadrut believes that by working together in solidarity with Palestinian workers and their representatives, we can overcome challenges and create a society of mutual guarantee, prosperity, and peacefulness.
The statement concludes with an expression of eagerness for future meetings and continued collaboration between the Histadrut and the PGFTU. This show of unity and commitment to the welfare of Palestinian workers sends a strong message of solidarity and support from the Israeli trade union movement.
Eid Al-Fitr and it's traditions are a powerful reminder that solidarity and unity are vital to the success of the labor movement. It is through these shared values and a spirit of collaboration that workers across the globe can work together to overcome challenges and achieve lasting, positive change.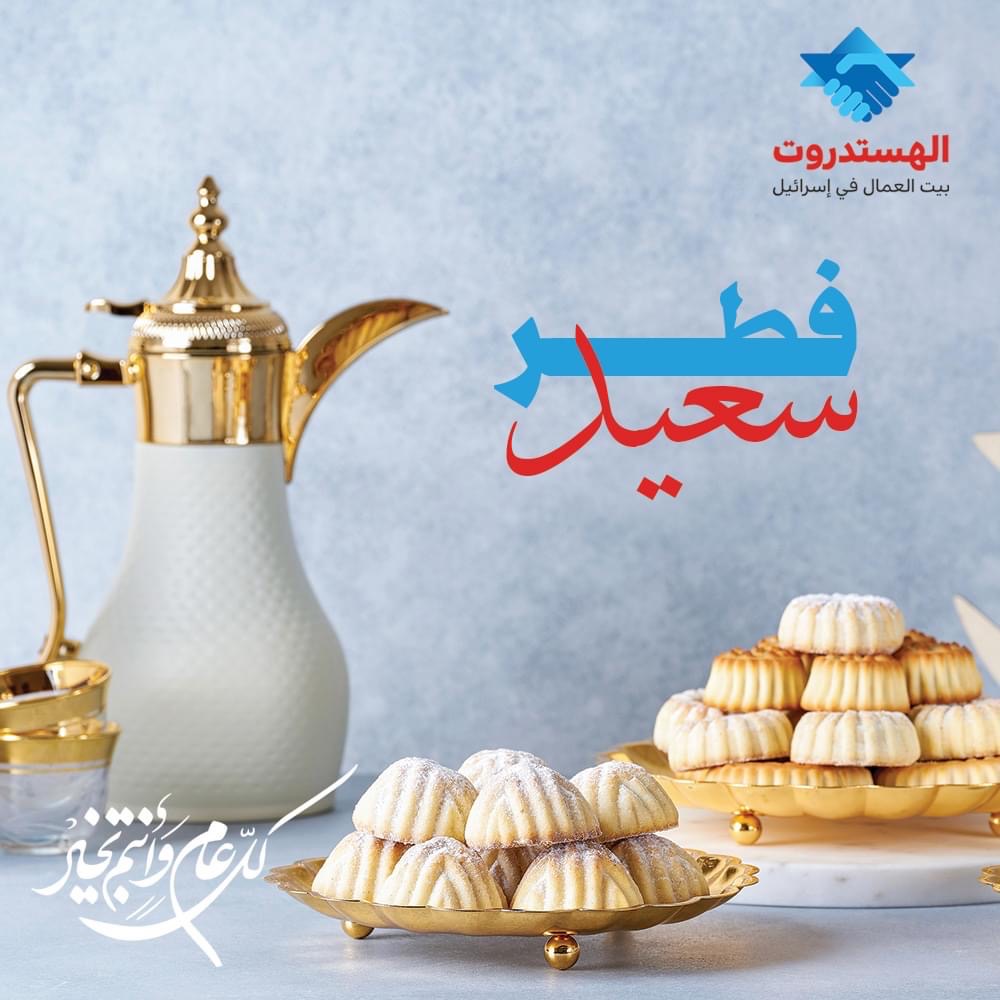 Might interest you as well