Labor Minister Signs Extension Orders to Increase Convalescence Allowance in the Private Sector and Compensate Workers Affected by 2022 Military Operation.
Approximately three million workers to benefit from hundreds of Shekels in increased convalescence allowance.
The convalescence allowances that have been updated by more than 10% are vacation and retreat allowances.
In a major victory for workers, Labor Minister Yoav Ben-Tzur has signed an extension order to increase the convalescence allowance in the private sector. About three million of workers will see their allowance increased from NIS 378 to NIS 418 per day.
The increase will be paid retroactively to workers who have already received their allowance for 2023. The allowance is usually paid in July or August.
The increase in convalescence allowance comes after years of freezing and erosion. It was made possible thanks to cooperation and agreements signed earlier this year between the Histadrut and the Presidium of Israel Business Organizations.
Chairman of the Histadrut Arnon Bar-David said: "The good news delivered today to millions of workers in the State of Israel is that with negotiations, it is possible to reach agreements. This benefit in the form of an increase in convalescence fees will be felt in the pocket of each and every citizen and is very significant in these days of inflation and rising cost of living. The Histadrut will continue to act on behalf of the working people, among other things, through extension orders, which is our way to also take care of those who are not unionized. "
Minister Ben-Tzur said the extension order was "real news for about three million workers in the economy who will be positively affected by the rate update." He added that the government would continue to work to "strengthen the position of the workers in the economy."
Chairman of the Presidium of Israel Business Organizations, Dubi Amitai said: " Due to the fact that the collective agreements, which were signed between the Histadrut and the Presidium of Israel Business Organizations, were not extended, chaos was created in the fabric of labor relations. Today, we put an end to this, and lead the economy to the stability and certainty it so desperately needs."
On the same occasion, Minister Yoav Ben-Tzur Signed an Extension Order to Compensate Employees Affected by Operation "Breaking Dawn" which left many businesses and employees on the border of Gaza and in the south of Israel with inconsistent work during August of last year.
Employees who were absent from their workplace due to the instructions of the Homefront Command or because of the need to watch over their children due to the closure of the educational institutions will be eligible for compensation.
Labor Minister Ben-Tzur said that the extension order for Operation "Braking Dawn" was "a just move that will give the workers and employers the compensation they deserve."
Histadrut Chairman Arnon Bar-David said the agreement was "similar to the agreements we formulated after previous operations." He added that the Histadrut would "continue to act to protect the rights of workers in routine and emergency situations."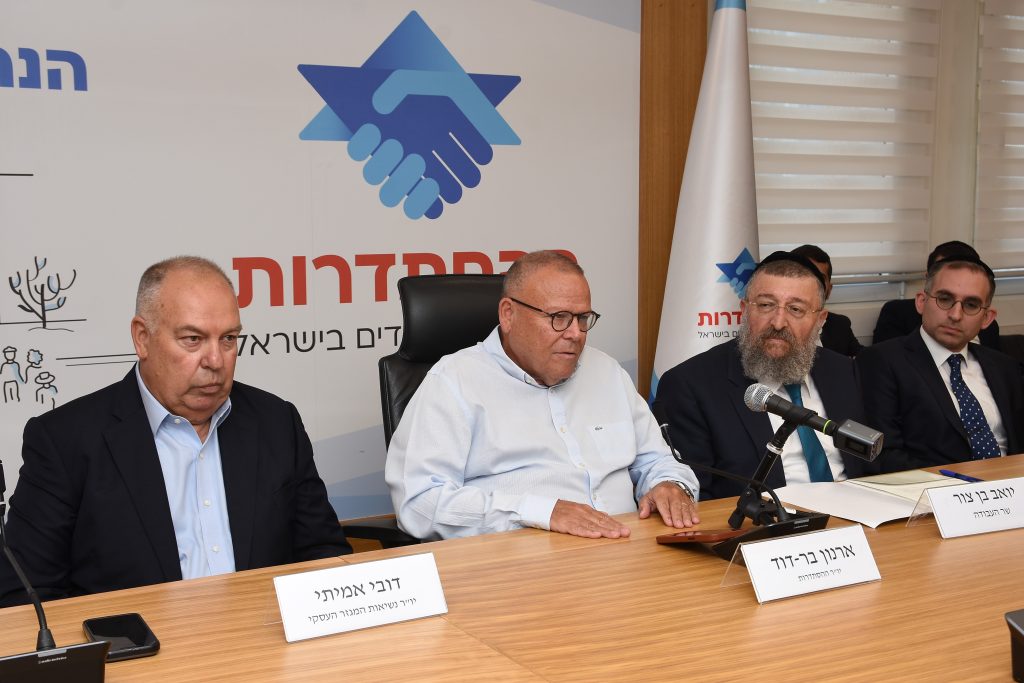 Might interest you as well