Social Workers Union Win Historic Wage Reform
At the cost of about NIS 200 million a year, the comprehensive reform improves and simplifies the wage structure of social workers and emphasizes their continuous development as professionals. The move will allow for a wage increase at considerable rates of up to about 20%. Histadrut Chairman Arnon Bar-David: "Social workers work with professionalism and dedication for the strength of Israeli society, and the agreement provides them with appropriate remuneration and employment stability for the coming years."
The Ministry of Finance, the Ministry of Welfare and Social Security, the Histadrut, and the Union of Social Workers signed a historic reform, which will apply retroactively from July 2021. As part of the comprehensive reform, workers' salaries will be improved at NIS 200 million With professional experience and constant professional training.
The reform fundamentally changes the wage structure of social workers and solves the fundamental problems that exist today in the way they are rewarded. Following the reform, the social worker's salary will increase by up to 20%. A social worker's salary at the beginning of their career will be about NIS 8,650 per month and he will continue to develop based on the development of professional experience, training, and managerial promotion.
The new wage model simplifies the wage structure and eliminates components such as the "minimum wage supplement" currently paid to more than 70% of social workers. The new wage model simplifies the wage structure so that it is clear and unambiguous while creating uniformity in the wage structure between different employers to facilitate the possibilities for employees' professional development. In addition, the model defines a professional promotion horizon and an incentive to acquire professional knowledge, tools, and skills throughout all stages of a career.
Negotiations on the agreement lasted about two years after the social workers' strike in the summer of 2020. This is the first agreement of its kind in recent decades. The agreement will apply to about 10,000 social workers currently employed in the public sector. Some 6,000 social workers in privatized associations and services, and with the opening of the next framework agreement, another pulse of reform is expected.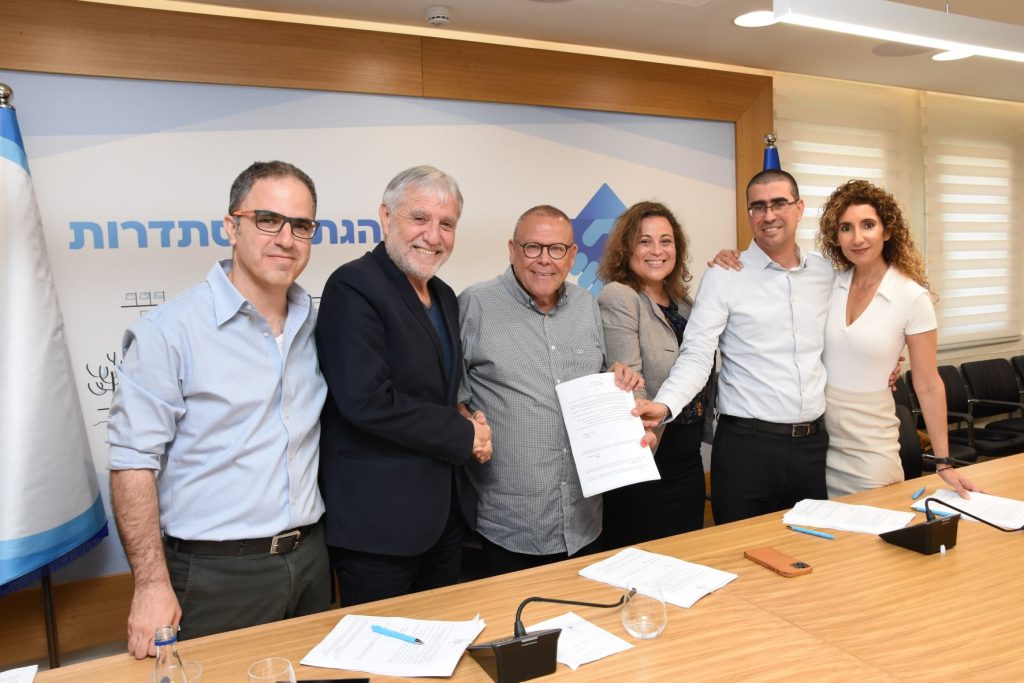 Finance Minister Avigdor Lieberman: "Israel's social workers today know that there are those who care for them. The hard work of the social workers must also be reflected in a fair reward that reflects extraordinary effort under complex conditions. Today, we informed the social workers of a comprehensive reform that significantly upgrades their pay and professional promotion horizon, correcting years of injustice. We will continue to work for social workers' development and success and improve this very significant service provided to the Israeli public. "
Histadrut Chairman Arnon Bar-David: "Social workers work with professionalism and dedication, day and night, for the strength of Israeli society. Even in an impossible reality like the one we experienced in the Corona crisis, these workers continue to be the first address for those who need help most. The reform agreement we have resolutely led gives these workers adequate remuneration for their blessed work and horizon and employment stability for years to come. I thank Inbal Hermoni, the Minister of Finance, the Commissioner for Wages, the Minister of Welfare, and everyone involved in achieving this important agreement. We will continue to work for all the workers in the economy. "
The Commissioner for Wages at the Ministry of Finance, Kobi Bar-Natan: "The signed workers' agreement and social workers is a significant milestone in promoting wage agreements with modern characteristics in the public service. Uniformity in pay in a way that facilitates employee transitions, constant learning throughout the career stages, integration of management tools, etc. All in order to improve social service in the State of Israel and allow better compensation and a better promotion horizon that will attract more employees to the profession, retain existing employees and improve public service. I congratulate our partners on this agreement – the chairman of the Histadrut, Arnon Bar-David, and the chairman of the Social Workers' Union, Inbal Hermoni, and I thank the other partners from the many employers who joined the process of the agreement. The implementation of the agreement is complex and will require hard work in the coming months. "
The Minister of Welfare and Social Security, MK Meir Cohen: ""The agreement signed today with the social workers does justice to a quality group of workers who carry on their backs all the welfare services in the country and will also contribute greatly to improving and upgrading the services to the population, so we supported the workers' demands from the first moment. The new agreement will make it easier for us to recruit the manpower needed to operate advanced and high-quality welfare services, manpower that we currently feel is lacking. This agreement, along with promotion tracks, and professional training, will greatly contribute to preventing the erosion of social workers and will help keep them in the system. I congratulate the Minister of Finance, Avigdor Lieberman, the chairman of the Histadrut, Arnon Bar-David, and, of course, the chairman of the union, Inbal Hermoni, for the long struggle she has waged with great success on behalf of its members."
Chairman of the Federation of Local Authorities in Israel, Haim Bibabs: "I welcome the wage reform of the social workers we signed today. Social workers work day and night to care for the underprivileged populations in our society. We value and cherish their work. We will continue to work for the professional and quality development of local authority employees and to improve their employment conditions. "
Inbal Hermoni, Chairwoman of the Social Workers' Union: "We have succeeded in bringing about a historical framework of a radical change in the structure of the wages of social workers, along with wage increases with a total cost of NIS 200 million. The salary model we put on the table in 2019 has been fully accepted. I thank the chairman of the Histadrut, Arnon Bar-David, for his support and support, the Minister of Welfare, Meir Cohen, for his support, and the chairman of the Welfare Committee, MK Efrat Reitan, and many other MKs for their support throughout. Thanks also to the Commissioner for Wages at the Ministry of Finance, Kobi Bar Natan, and his team for the hard and professional work. I would like to express a special appreciation to Adv. Boaz Gur, head of the negotiating team on behalf of the union. I am proud on this day of every employee who demonstrated and carried a sign, of every worker that contributed to our strike, and of every manager who knew how to instill hope in the social workers and mobilize them for our struggle. The reform is underway."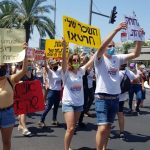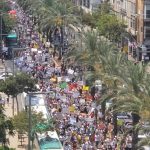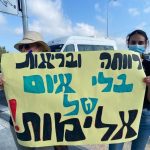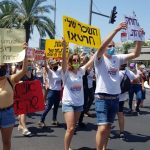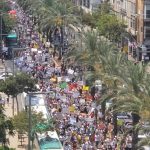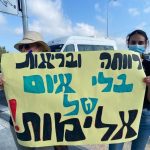 Might interest you as well