Jerusalem Biblical Zoo Workers Sign New Collective Agreement
The Histadrut, the management of the Jerusalem Biblical Zoo, and the zoo's workers' committee have signed a new collective agreement that will improve the working conditions of the zoo's workers. The agreement includes wage increases, various benefits, and upgrading of conditions, and will be valid for three years, benefiting approximately 300 workers.
Some of the main points of the agreement include an increase in salary each year for all zoo employees, additional salary for night shifts and work on religious holy days such as Passover and Sukkot, expanding the scope of employees entitled to a training fund, and additional salary for academic degrees. The agreement will also increase the payment of footwear fees.
Danny Bonfil, Chairman of the Jerusalem District of the Histadrut, said that the agreement indicates the recognition of the importance of human capital and the mutual trust between the workers and the management of the kindergarten. He also expressed his gratitude to the management of the zoo, the workers' committee, and the secretary of the trade union for their cooperation.
Binyamin Feinsud, Chairman of the zoo workers' committee, expressed his happiness in signing an agreement that promotes the working conditions of the workers at the zoo. He noted that for the first time, all workers will be promoted in salary every year. Feinsud thanked the Chairman of the Jerusalem region of the Histadrut, Danny Bonfil, attorney Moriah Sagan for their assistance and support, and the management of the zoo for their cooperation.
The negotiations and the formation of the agreement were led by the chairman of the Jerusalem district of the Histadrut, Danny Bonfil, accompanied by attorney Moriah Sagan from the trade union division. Also accompanying the agreement on behalf of the Histadrut were Attorney Orna Navon Cohen, Attorney Daniel Ohana, and Attorney Gilad Bergson from the Legal Bureau.
On behalf of the zoo workers' committee, the chairman of the committee, Binyamin Feinsud, and the members of the committee – Hilit Sholov, Natalie Daoud, Issa Abu Tayya, and Muhammad Abu Abd – participated in the negotiations. The CEO of the zoo, Ziv Ayalon, and attorney Efrat Deutsch represented the zoo's management in the negotiations.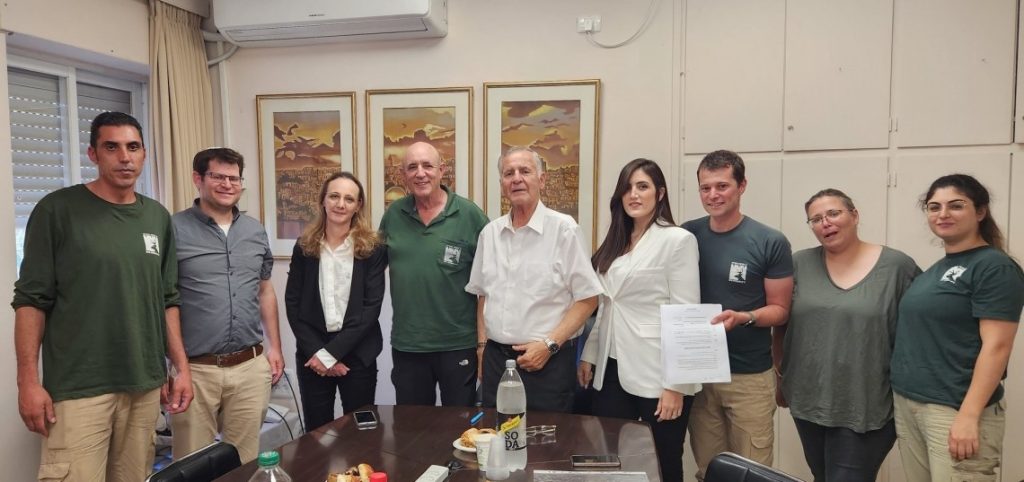 Might interest you as well