Histadrut-DGB Youth Delegation: A Journey of Political Engagement and Social Change Unveiling Germany's Society Through an Israeli Perspective 
Keren Wedel and Adi Marcus
Aug 21, 2023
Keren Wedel, a student and a unionized high-tech worker at SAP, shares her enlightening experiences as a youth delegate to Germany this summer. The Youth Delegation Program fosters cross-cultural understanding and facilitates social change through bilateral delegations of work-union activists from Israel and Germany. Keren participated in one of this year's delegations, which sent young Israeli Histadrut members to Saxony, Germany for a 10-day immersive journey this last June. Organized jointly by the Histadrut and the DGB, an umbrella organization for workers' unions, this delegation aimed to explore workers' rights, activism, and lessons of the Shoa, along with the profound historical legacy that shapes modern German society. We sat with Keren to hear about her experiences and impressions of the delegation:
With a family history deeply intertwined with Germany, my visit was not the first, yet it proved to be transformative. Stepping beyond the boundaries of my daily routine, I embarked on an unforgettable journey that provided a unique opportunity to discern the intricate link between politics and the pursuit of social progress, particularly among my young German counterparts, thereby inspiring me and the entire Israeli delegation to become active catalysts for positive change.

The June delegation to Saxony – Israeli and German participants at the local DGB offices

The delegation to Saxony comprised a diverse cohort of Israeli and German participants, including students, local union activists, and community leaders. The German participants hailed from various trade unions under the DGB, such as Ver.di, GEW, IG Metall, NGG, IGBCE, and EVG, collectively reflecting an unwavering commitment to shaping a more equitable society. My favorable impression is of the fervent social activism exhibited by young unionists in Germany.

Their devotion to taking part in shaping a more equitable society is truly fascinating and inspiring, as they volunteer in weekly union activities from working on the union's social media, moving content to digital platforms, and organizing fun events, to weekly meetings that discuss how to react to governmental decisions that impacts them, and fighting for changing their terms of employment. One striking example is the opportunity to learn about the participation of one of the German delegates who works for DB, the national railway company of Germany, in a meeting of the EVG (the union that represents the railway workers). Where their union made the decision to go on an indefinite strike, starting in July, after enduring 30 years without any salary changes.

Another inspiring encounter, was at Leipzig University, where we heard from another delegate about a planned student strike this October, as part of their campaign called TVStud (initials for tarifverträgen = tariff contract for students), to enforce a collective agreement for student employees, with a cooperation with the Ver.di and GEW unions.

I believe Israelis can gain valuable insights from the spirit of activism that is evolving in Germany. There is a sense of purpose through unionization and the belief that one can accomplish more goals together.
A central focus of the delegation was Germany's social and political history and its influence on the contemporary political landscape. The group visited significant historical sites, including the Theresienstadt Concentration Camp in the Czech Republic, Berlin Wall Memorial, and the Bundestag, enabling a deeper grasp of the struggles for democracy, freedom, and social justice. In these regards, Keren reflected:
These experiences deepened my comprehension of the complexities of political systems and the ongoing fight against oppressive structures. Observing the traces of a once-divided nation and its later reunification serves as a powerful reminder of the strong resilience and determination of the German people.

Regarding how the German participants related to the Shoa, I have to say that the young people I met demonstrated a robust commitment to combating antisemitism and preventing history from repeating itself. The phrase "Never again" is not only a lesson of the past for them, but furthermore a political and moral stance.
Keren's participation in the delegation was part of the revitalization of a regional agreement between the Histadrut Kineret District and DGB Saxony. After a period of reduced engagement, Saxony sent its inaugural youth delegation to Israel in 2022. In the same vein, the Histadrut dispatched two delegations to Saxony this year – one comprising of adult Histadrut workers and members, and the second, which Keren was part of, comprising young Histadrut members. This bilateral collaboration with Saxony adds to a spectrum of regional agreements that foster cross-cultural understanding and strengthen Israeli-German relations. The Histadrut and its young members eagerly anticipate hosting the next Saxony youth delegation in 2024.
Keren's journey left her with an abiding appreciation for Germany's culture of activism and unionization, fueling her determination to proactively drive positive change within her own community.
Participating in the delegation in Germany was a transformative journey that deepened my understanding of German politics, social change, and our shared global responsibility. Through engaging with activists, visiting historical sites, and having deep conversations with fellow delegates, I returned home with a renewed determination to be an agent of positive change, knowing that the experiences and connections there were made during this delegation would inspire my path forward.

I wholeheartedly endorse future delegations for those seeking a comprehensive exploration of Germany's history, a profound understanding of its social dynamics, and meaningful connections with youth from diverse backgrounds.
The youth delegation program run by the Histadrut and the DGB is a truly unique experience for young people in Israel and Germany wishing to connect and promote continuous dialogue between the two nations. With more than 50 years of bilateral delegation, this program is a flagship program of the Histadrut-DGB partnership.  
Keren Wedel, an SAP wroker, was chosen to participate in this delegation by the SAP workers' council and in cooperation with the International Relations Division of the Histadrut.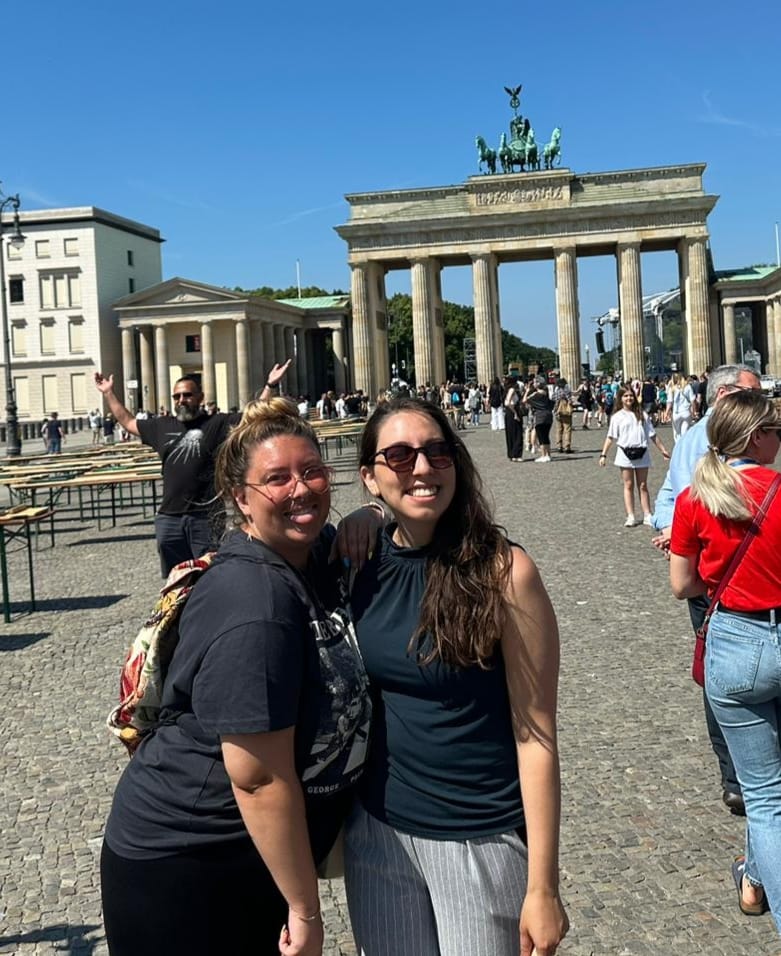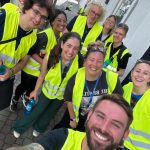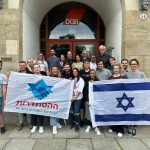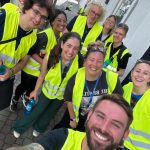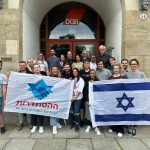 Might interest you as well