Salary and grant supplements: a special collective agreement for Partner employees
The new agreement, signed following the transfer of control of the company, applies to approximately 2,700 employees and will be valid until the end of 2024. The agreement includes salary increases for 2023 and 2024, a special employee grant based on employee seniority, and a profit participation mechanism. Histadrut Chairman Arnon Bar-David: "An agreement that provides certainty after the transfer of control of the company, and reflects the significant contribution of Partner employees to the growth of the group"
The Histadrut, the Partner workers' committee, and the company management signed a special collective agreement today. The agreement, which will apply to about 2,700 employees, will be valid until the end of 2024. The agreement was signed about three months after the transfer of control of Partner to the Ampisa Group and joins the collective agreement signed last December.
Since the transfer of control process ended and after a declared labor dispute, the parties entered into accelerated negotiations lasting about a month and a half and determined wage increases for 2023 and 2024, profit participation grants for subsequent years, retention grants, and more.
Under the agreement, the budget for wage increases for 2023 and 2024 will increase to 7% for employees with at least one and a half years of seniority. In addition, in a precedent-setting measure aimed at reducing wage disparities, all employees with at least four years of seniority whose salary is less than NIS 11,800 gross (base + variable remuneration) in 2023 and NIS 12,300 gross in 2024 will receive another salary increase that can reach 7% for those two years.
The collective agreement further determined that all company employees with seniority of two years or more will benefit from a special grant ranging from NIS 4,000 to NIS 21,600, depending on the seniority in the company, half of which will be distributed this coming September.
The new agreement also includes adjustments to the profit participation mechanism from 2023 onwards, under which the company will allocate a special budget for employee participation in profits ranging from half a million to NIS 8 million per year, according to the company's goals set each year. This is in addition to the annual compensation to which the employees are entitled. Furthermore, the company has undertaken not to take on efficiency redundancies at least until the end of 2024. In addition, the company will retain its assets – the infrastructure of the cellular and fiber network – in its possession during this period.
In December 2021, a collective agreement was signed with Partner for three years, which includes salary increases, the extension of election days, participation in the company's profits, doubling the budget of the aid fund for employees, parenting time, compensation for standbys for all divisions, increasing the company's participation in the Cebus catering card. Preservation of the welfare budget and appointment of a person in charge of equality and employment diversity.
Histadrut Chairman Arnon Bar-David: "I welcome the signing of the agreement, which gives Partner employees certainty and job security even after the transfer of control of the company. The agreement, which further proves that a beneficial dialogue between management and employees brings results for everyone, reflects the significant contribution of facts and partner employees to the group's growth. I thank Yaki Halutzi, Chairman of the Cellular, Internet, and High-Tech Workers' Union, and Keren Ofek, Chairwoman of the Partner Workers' Committee. Thanks also to the management of the Partner Group and the CEO, Avi Gabay, who knew how to put the workers and human capital at the center. We will continue to work for all the workers in the economy. "
Partner Group CEO Avi Gabay: "Satisfied employees and fair wage conditions also create satisfied customers. This is the guiding principle of the agreement we signed. The working relationship at Partner is based on a fruitful dialogue and mutual understanding for the company's and its employees' benefit. I want to thank everyone involved in bringing this agreement in a dignified, fair, and partnership manner. "
Chairman of the Histadrut's Cellular, Internet, and High-Tech Workers' Union, Yaki Halutzi: "Given the transfer of ownership and control of Partner, we have been very successful in maintaining worker's employment and the company. This is great news for Partner employees, and now it remains to grow the company for its customers, shareholders, and employees. I would like to thank the management and the workers; committee for their trust."
Chairwoman of the Partner Workers' Committee, Keren Ofek: "Today we signed an unprecedented agreement, which values ​​our employees and gives them job security. The agreement results from a respectful and inclusive dialogue between the company's management, which values ​​the workers' labor, and strong employee leadership. A unique clause in the agreement refers to price increases in Israel and provides other additions according to the level of wages. And more than ever, the agreement makes employees an integral part of the company's results and ensures profit sharing through a joint effort."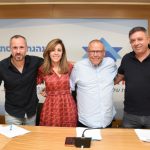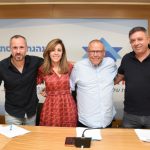 Might interest you as well