May Day parade in Tel Aviv calls for social justice
May Day celebrations took place in Israel and around the world on Sunday, with a parade held in Tel Aviv attended by workers, youth movements and labor unions. This year's parade was held under the banner "There is no democracy with poverty" and called for greater social justice and the anchoring of social rights for all. Histadrut chairman Arnon Bar-David praised the event as "an incredible display of the power of youth in Israel."
During the event, lectures were held on labor unions and the history of the establishment of the FREESBE workers' committee, while representatives of committees from companies and organizations that were incorporated during the past year were awarded certificates of association. During the event, activities were held to increase awareness to promote a more democratic and equal society, promote social justice and strengthen the status of the working person. In addition, as part of the parade, a special emphasis was placed on the promotion of youth rights at work. A population that the Histadrut and NOAL Histadrut youth movement regularly accompany in order to maintain their rights and strengthen their occupational security.
At the conclusion of the event, a rally was held during which certificates of association were awarded to representatives of workers' committees from various companies and organizations that were unionized during the past year. These included the administrative staff at Azrieli College, Amacha amuta, Amot A.L.A, Reshefim, Gefen Dekel, and Tevel Metro employees, as well as representatives of more senior committees such as the Assuta Medical Centers Workers' Committee and the national workers' organization of Israel Aerospace Industries workers. The badge of association was also given to representatives of workers' councils, including the Burger Ranch workers' council and the Wolt Currier's Committee in Jerusalem. Additionally, the Organization and Districts Division of the Histadrut was awarded the association badge for their work in the field of organizing over the past few years.
The event concluded with a rally, during which Bar-David thanked those who had worked to strengthen workers' rights in Israel, including Pesach Hauspeter, who has led the Dror Israel movement for several years.
Histadrut chairman Arnon Bar-David spoke during the event and congratulated the participants: "I am excited to be here in an incredible display of the power of the youth in Israel. I remember my childhood memory, the May Day processions that took place in the 1960s in Tel Aviv. Thousands of workers and citizens expressed solidarity with the workplaces and factories and demanded social justice for all!"
"Together with you, together with the committees, unions, districts, and the leadership of the Histadrut – we continue the path of the Histadrut, of the builders of the country and of social justice in the State of Israel. As someone who grew up in youth movements, I am happy to see you and all of Israel's youth movements. When I see you – from different backgrounds and from all corners of the country – I am optimistic that we will be able to build the country as we dreamed when we founded it, despite the stormy days we are going through. We will get through it together and continue to build the country with our values – as a welfare State and a country with social justice and without distinction of religion, race, and gender."
Bar David added: "You should know that the trade unions were and will remain the lifeblood of Israeli democracy. Any attempt to weaken the unions – does not exist. But if they try anyway, they will find us standing strong against them. The Histadrut will always continue to represent the workers, the weak, the youth, and all of society."
The chairman of the Histadrut summed up his words and said: "This year, we are celebrating May Day all over the country at FRIENDS culture clubs. Clubs whose goal is to make Israeli culture accessible to all employees and citizens of the State of Israel at a subsidized price. I would like to thank all those involved in the craft throughout the year and working to strengthen the workers. Happy May Day!"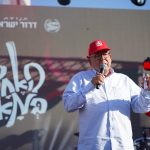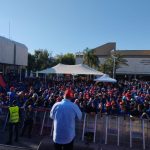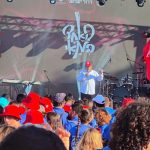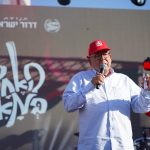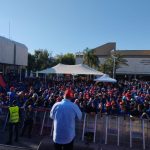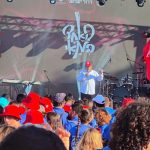 Might interest you as well