Histadrut members distribute informational materials to consumers all over Israel
The activists handed out shirts and reusable bags to consumers to buy food and help them shop smart. The chairman of the Histadrut will convene dozens of heads of large workers' committees tomorrow to plan the next steps of the struggle. The chairman of the Histadrut: "We have launched a field operation that will help consumers fight the cost of living."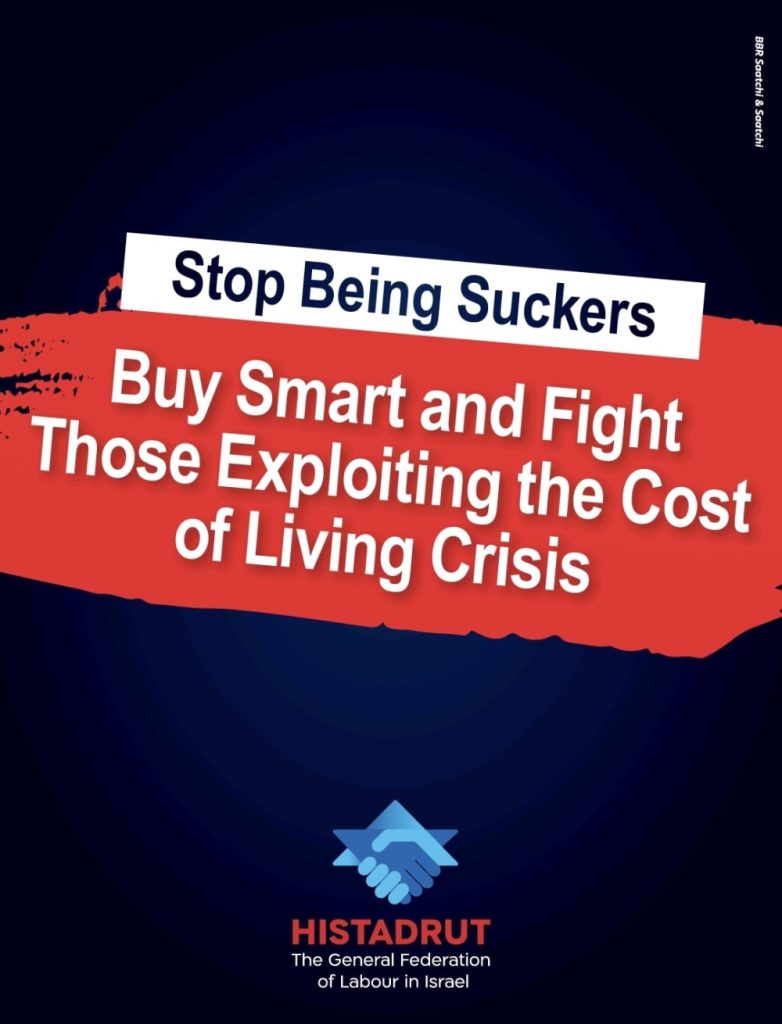 Hundreds of workers and members of the Histadrut, activists, people from Histadrut districts, and NOAL arrived this morning (Monday) at dozens of shopping centers throughout Israel. The activists distributed promotional materials, shirts, and reusable shopping bags to consumers to purchase food, explaining how to shop smart and assembling a basket of discounted and comparable products. Among the places where the teams arrived: Tel Aviv, Jordan Valley, Haifa, Tiberias, Kiryat Shmona, Rosh Pina, Migdal Hamek, Afula, Nazareth, Givatayim, Nahariya, Rishon Lezion, Netanya, Rehovot, Kiryat Bialik, Beer Sheva, Herzliya, Lod, Ashdod, Shafaram, Petah Tikva, Hazor HaGalilit, Alonim, Ashkelon, Karmiel, Jerusalem, Dimona, Holon, Bat Yam, Kfar Tabor, Mag'ar, Nof HaGalil, Ramat Yishai, Yarka and Kiryat Ono. .
The campaign will continue and intensify in the coming days: tonight, the Histadrut will hold another protest rally, the exact location of which will be announced later. Tomorrow the chairman of the Histadrut, Arnon Bar-David, will convene dozens of heads of central workers' committees in the economy to plan the next steps in the struggle.
The Histadrut campaign continues all over the country and includes television advertising, the deployment of billboards, the distribution of promotional materials, and press ads. The Histadrut receives more requests to join the struggle from social activists, workers' committees, and citizens.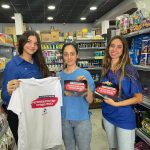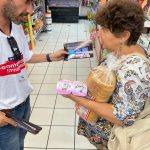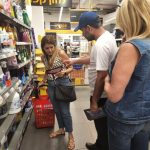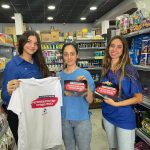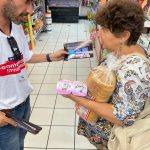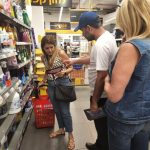 Might interest you as well