International support and cooperation result in successful training of Palestinian workers in Israeli hotels
The Histadrut-Hotel Workers Union, and Israel Hotel Association, under the auspices of the International Union of Food, Agricultural, Hotel, Restaurant, Catering, Tobacco and Allied Workers Associations (IUF), have been working together to provide vocational training for Palestinian workers in the hotel industry. This cooperation has resulted in the successful training of tens of Palestinian workers in the Israeli hotel industry.
The latest vocational training program took place in Jerusalem and provided Palestinian workers with the necessary fundamental knowledge about workers' rights in the hotel industry.
Freddy Cohen, Chairman of the Hotel Union, addressed the workers, and congratulated them for their participation in the training. Shlomo Flor explained the rights of Palestinian workers according to the sectorial collective agreement.
Massimo Frattini, IUF HRCT Secretary, addressed the Palestinian workers, as well as the German Embassy's Labour Attache, reflecting their commitment to the international support to the project.
The training was conducted by experienced professionals from the Hotel Union in the Histadrut, the Coordination of Government Activities in the Territories (COGAT), and the Population and Immigration Authority.
The cooperation between the different organizations involved in the program has been crucial to its success. The Histadrut-Hotel Workers Union, Israel Hotel Association, and IUF have all played essential roles in the training and employment of Palestinian workers. The COGAT and Population and Immigration Authority have also been instrumental in ensuring that the workers can understand their rights and employer obligations and access issues for workers in Israel.
The benefits of the vocational training program are numerous. For Palestinian workers, it provides them with valuable knowledge and understanding to prevent exploitation, and understanding of their payslips. For the Israeli hotel industry, it reflects their commitment to the skilled workers committed to their jobs. Additionally, the program helps to promote cooperation and understanding between Israelis and Palestinians, which is crucial for achieving lasting peace in the region.
Overall, the Histadrut vocational training program for Palestinian workers in the hotel industry is a model of successful cooperation between different organizations. By working together, the organizations have provided valuable training and employment opportunities for Palestinian workers while benefiting the Israeli hotel industry. The program serves as an example of how cooperation and understanding can be fostered between different groups.
Avital Shapira, Director of International Relations in the Histadrut, and the International Secretary of the Hotel Workers Union: "This project is the jewel of the crown for the Palestinian workers in the hotel industry, who are the bridge to peace, providing them with the necessary fundamental knowledge regarding their rights in the hotel sector, with the excellent cooperation between the Histadrut-Hotel Workers Union, IUF, Israel Hotel Association, COGAT and the Population and Immigration Authority"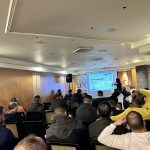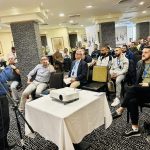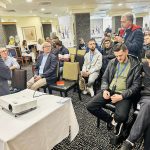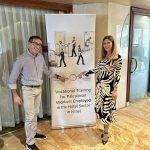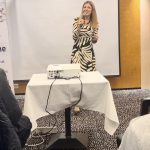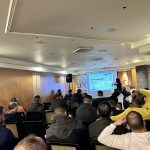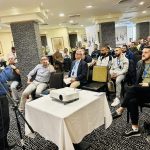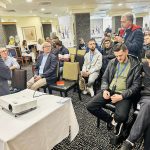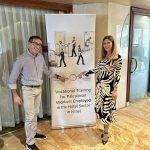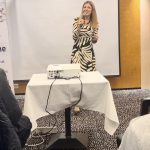 Might interest you as well