Egged protest over poor and abusive working conditions
Drivers have long been warning that they have no place to refresh or rest at the end stations, let alone vacate the toilets. After the management ignored the demand to solve the apparent distress, the Transport Workers' Union chairman, Avi Edri, announced today that he is instructing bus drivers to travel to a suitable place until Egged addresses the matter.
Following the recently announced labor dispute, Egged workers will begin protest actions. The protest comes mainly in the face of the lack of refreshment points and toilets at the end stations where drivers arrive at the end of the ride. Most of these places, where they have to wait for the next ride, have no rest and recuperate conditions for drivers after hours on the road, let alone basic necessities like toilets. Avi Edri announced today that he approves and backs any driver who asks to travel to a place and vacate themselves and that the Histadrut will stand by their side.
"In the absence of minimum working conditions and because at 26 end stations there is no work environment that allows refreshment or space to vacate, I have at this stage instructed bus drivers to go wherever they will find proper restrooms rooms in order to exercise their basic right and especially to maintain their dignity."

Avi Edri – Chairman od the Transport Union
Egged drivers explain that the situation they found themselves in is unbearable.
Egged bus driver in the Shefela area, Tehila Wahab, says: "They said, 'Come enlist in Egged,' and I came happily. But in practice, we are not provided with the most basic conditions. I, as a driver, go out at four or five in the morning for 12 hours on the road. I bring my coffee with me from home. And when I have to vacate? We are expected to hold back. At best, when we are at Central Station, I enter a local cafe in embarrassment. It shames us, but it is a shame on Egged more than that."
Sigalit Margie, who works on Egged lines in the Rehovot area, adds: "When we arrive at the end stations after hours at the wheel, we have no normal place to rest. Not to mention evacuating or washing faces to refresh. Drivers have to relieve themselves near the bus, which is embarrassing, but we women cannot even do that. It is not possible that we will work under such conditions and that we should beg for something as elementary as lavatories." She adds: "We make our voices heard and clarify how acute the distress is. It comes down to the fact that we women cannot work on certain bus lines due to a lack of rest points and restrooms. Our demand is simple – to have a proper place to vacate and enjoy basic conditions as workers."
The protest includes bus inspectors of Egged, who earn a wage close to the minimum wage despite the workload and responsibilities on their shoulders.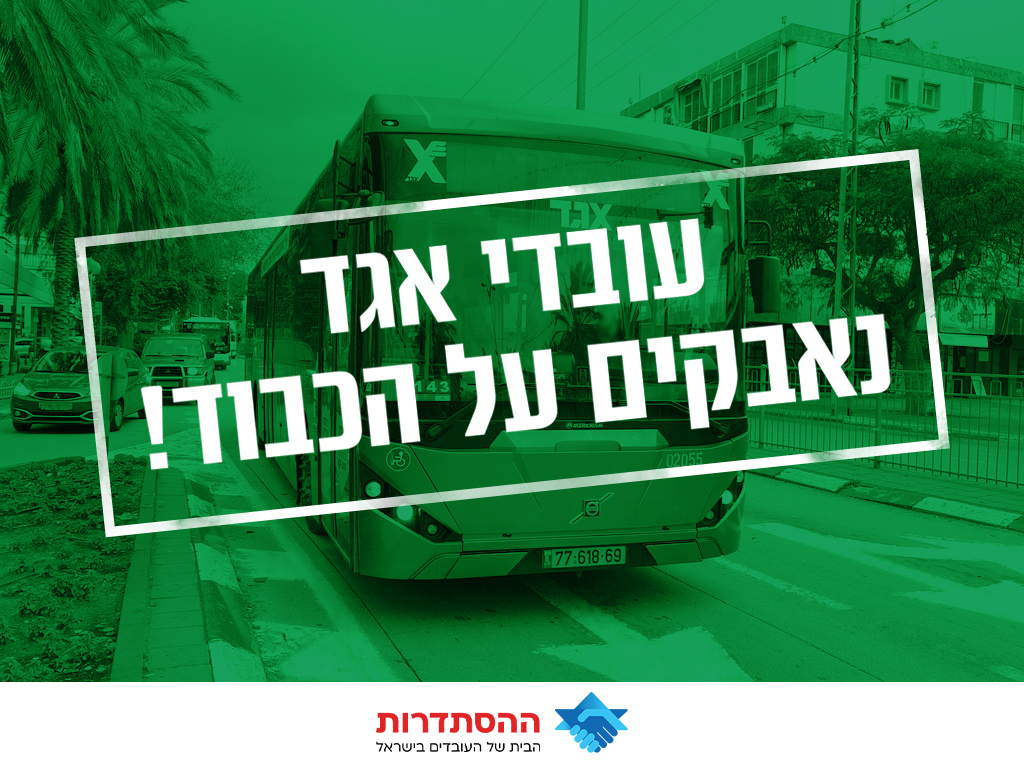 Might interest you as well