Government Employees Union's Newly Elected Chairman, Aims to Improve Working Conditions and Provide Better Service to the Public
During the ninth conference of the Israel Union of Government Employees (IUGE), Adv. Ofir Alkalay was elected as the Chairman. The conference was attended by approximately 700 representatives from various government ministries, including Economy Minister Nir Barkat and Foreign Minister Eli Cohen. The conference marked the 75th anniversary of Israel's independence, with the theme of "Leadership, Renewal, and Values." Also present were other notable figures, such as the head of salaries at the Ministry of Finance, Efi Malkin, the Commissioner of the Civil Service Daniel Hershkowitz, and more.
Arnon Bar-David, Chairman of the Histadrut, congratulated Adv. Ofir Alkalay on his election, expressing pride in the trust that the Histadrut institutions had placed in him. Arnon Bar-David believes that Adv. Ofir Alkalay's actions for the workers and his valuable and dedicated leadership will benefit the state and the entire Israeli public.
As the newly elected Chairman of the Histadrut of the State Employees' Union, Adv. Ofir Alkalay stated that he saw the position as an important mission. He expressed his commitment to take care of the rights of the workers and provide the best service to the public. Adv. Ofir Alkalay thanked Arnon Bar-David for his support throughout the process and his fellow committee heads in the Histadrut of Government Employees for their partnership, friendship, and dedication to the benefit of the working public.
Adv. Ofir Alkalay announced that he plans to realize the framework agreement and ensure to shorten the workweek and provide a special grant of 6,000 shekels for Passover. In addition to improving working conditions, the IUGE faces other challenges in several ministries that they plan to address. They aim to lead future processes for the benefit of the employees and the public service in a changing work environment.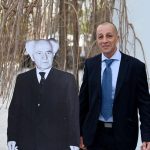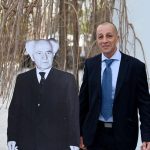 Might interest you as well