Increased Compensation Outline for Businesses Following the War Against Hamas
After extensive discussions involving the Histadsrut leadership, the Ministry of Finance, and the Presidium of Israel Business Organizations have introduced an enhanced compensation outline to address the economic challenges faced by businesses and the self-employed in the wake of the conflict with Hamas. These agreements, aimed at supporting workers and dealing with unpaid leave issues, have garnered widespread acceptance among key players, including the Minister of Finance, Chairman of the Finance Committee, committee members from both the coalition and the opposition, the Histadrut, and employers' and self-employed organizations.
The comprehensive outline, developed through collaborative efforts between the Ministry of Finance, the Histadrut, the Finance Committee of the Knesset, and business sector representatives, provides increased compensation for all businesses across Israel. As part of this outline, grants will be extended to businesses beyond the existing legal compensations for 'Sefer' (book) communities.
In Israel, a Sefer community is one declared by the Minister of Finance, with approval from the Finance Committee of the Knesset, as eligible for compensation due to direct and indirect damage caused by warfare. Ashkelon, a significant southern city, was recently included in this category after thorough deliberation.
After the former draft submitted by the Ministry of Finance, the new outline agreed upon brings improvement in the support terms to many citizens in Israel.
For example, the eligibility for the grant program for businesses affected by the war now requires a 25% impairment compared to a defined base period and an annual turnover of up to NIS 400 million. Fixed expenses coverage from the inputs will be a maximum of 22%, depending on the degree of damage. Businesses can receive a higher rate if their actual inputs exceed this figure (up to 1.5 times).
Additionally, in response to the issue of businesses' capacity to retain employees, employee wage participation will increase to 75%, calculated based on turnover and wage expenses.
Settlements within a range of 7-20 kilometers from the affected areas, not in the agricultural sector, will receive a salary track or rotations, subject to legal approval, with a maximum of NIS 2.5 million.
In addition to the compensation outline, a grant for the spouses of reserve soldiers has been introduced, along with an increase in the payment for a reserve day to 125%. This initiative aims to support citizens' financial management during this challenging period.
The Histadrut has played a pivotal role in shaping this outline and ensuring social security support is available to most workers placed on unpaid leave. A major achievement in this agreement is the added concessions bundle that ensures more people benefit from welfare support during the war.
The outlined provisions are in effect until 30 November 2023, with the possibility of extension until the end of the year, subject to approval by the Minister of Finance and the Finance Committee.
Arnon Bar-David, Chairman of the Histadrut, commended the collaborative efforts, stating, "With joint forces and a dialogue that raised to the need of the hour, we reset the issue of the mass unpaid leave and formulated an outline that provides an important initial answer. The safety net that the outline provides in the form of wage compensation for employers and a protective envelope for employees creates the certainty required for the state to ensure the economy's resilience even during the war."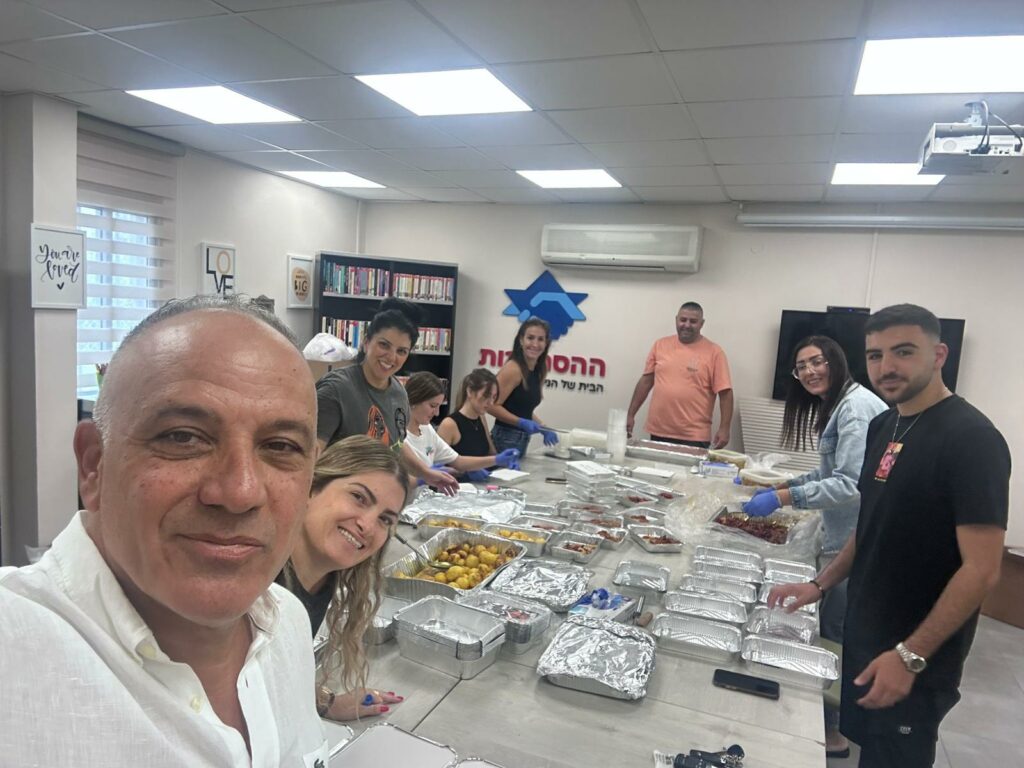 Might interest you as well