New Framework Agreement Ushers in Brighter Future for Israel's Public Sector
The Ministry of Finance and the Histadrut today (Monday) signed the new framework agreement in the public sector, following the understandings reached between the parties at the beginning of March this year. The agreement regulates horizontal wage increases for employees in the public sector who are unionized under the Histadrut, at the same time as guaranteeing specific treatment in sectors that require unique wage corrections; Shortening the work week, new tools to improve service to citizens and increase productivity, expanding eligibility for the one-time grant of NIS 6,000 and more.
Who does the agreement apply to?
The agreement will apply to hundreds of thousands of workers in the public sector, including: Civil service employees (government offices, defense industries and government hospitals). Local government employees (municipalities, local councils and regional councils). Employees of other bodies in the public sector who will join the framework agreement by virtue of the body's decision, contractual linkage or established practice in the workplace (corporations, government companies, higher education institutions, etc.)
Details of the agreement:
Salary increase for public sector employees: NIS 500 salary increases as well as a percentage increase of 6%. The agreement allows the employers and the workers' representatives to reach agreements on a different allocation of 1% from the percentage increase to solve specific issues. The supplements will be given in installments, the first installment, amounting to NIS 400, will be given in the July 2023 salary.
Problem-Solving Framework:
The agreement sets aside a budget of 3% specifically for addressing challenges, accommodating specialized salary agreements, and meeting various needs. The aim is to ensure stable and certain labor relations in the public sector throughout the duration of the agreement. It also provides specialized solutions for a range of sectors such as social workers, administrative and farm workers, nursing staff, radiographers, employees of psychiatric hospitals, medical technologists, court administration employees, and more. These provisions are designed to improve and streamline services to citizens and to help manage sector-specific challenges, such as recruitment, employee retention, and motivation.
Work Week Reduction:
The public sector work week will be cut by two hours, transitioning from 42 to 40 hours per week in two stages, starting in October 2023 and completing in September 2024. This will result in an annual reduction of 104 work hours for hundreds of thousands of families in Israel. This step is expected to boost employee welfare and improve work-life balance. Additionally, a one-off half-day holiday was granted to employees during Passover this year.
One-Time Grant:
In April, employees received a one-time grant of NIS 6,000. The agreement expands the eligibility period to 30 months, thereby ensuring that any employee who has been employed for at least nine months within that period qualifies for the grant. The grant provisions also accommodated women on maternity leave and other special cases.
Enhancing Productivity and Management in Public Service:
Both the Histadrut and the Government will promote initiatives aimed at improving public services and advancing the public sector. This includes potential changes in job descriptions based on work needs while still upholding employee rights. The agreement also provides for the possibility of reassigning employees to other positions if their current jobs become redundant, provided that their job level is maintained and subject to existing agreements. The agreement acknowledges the importance of incorporating new technologies in the public sector, with both parties agreeing that worker representation will be involved in any technology-related changes throughout the process.
Institute for Labor Relations:
Both parties emphasize the importance of strengthening social dialogue and promoting cooperative labor relations. Joint efforts in this area aim to support existing mechanisms in collective bargaining, mediate disputes, and foster joint agreements.
Retiree Benefits:
The welfare fund's activities for retirees will extend to include employees with a pension scheme starting in 2024. Payment procedures for retirees with a budget pension will also be regulated.
Period of Agreement:
The agreement is set to remain in force until the end of 2027.

Finance Minister Bezalel Smotrich commented, "Following the general principles we outlined a few months ago, we have now finalized our agreement with the Histadrut. This agreement ensures tremendous stability and certainty for the Israeli economy, enabling safe and balanced growth. It maintains the delicate equilibrium between worker compensation, rights preservation, reduction of disparities, and public sector efficiency, while addressing economic challenges like inflation and budget parameters. This responsible agreement respects our budget boundaries and aids in returning inflation to our target range. I express my gratitude to Histadrut Chairman Arnon Bar David for his collaboration and shared commitment to the needs of our economy and its workers. I also appreciate the professional teams in the Salary and Budget Departments at the Ministry of Finance for their expert work that led to the signing of this beneficial agreement for both the employees and the State of Israel. In these times of intense disputes, we have shown that it is possible to bridge gaps and reach agreements when there is mutual goodwill. I urge the Chairman of the Teachers' Organization, Ran Erez, to follow in Arnon Bar David's footsteps and engage in negotiations responsibly, acknowledging the needs of the economy and the constraints of our budget. This is precisely what our education system, economy, and the Israeli society at large need right now."

Histadrut Chairman, Arnon Bar-David, stated: "We demonstrated responsibility and have delivered encouraging news to hundreds of thousands of families in the State of Israel. After four years without comprehensive agreements and the gradual devaluation of the wages of numerous workers, we have today signed an advanced and pioneering wage agreement. This agreement is a crowning achievement of all the contracts I've endorsed throughout my tenure as a workers' leader. I'm proud to leave it as my legacy. The agreement establishes a variety of initiatives that empower employees, enhance the robustness of the public service, and ensure superior quality service for all Israeli citizens. Along with the wage hikes that aid in bridging the gaps, we've also shortened the work week, bolstered weak sectors, and preserved the safety net for the workers who drive our economy. Particularly in this era of extreme discourse and societal polarization, I take pride in the professional teams from the Histadrut and the Ministry of Finance who sat together in the negotiation rooms and successfully bridged the gaps in the discussions. My gratitude extends to Finance Minister Bezalel Smotrich, Ministry CEO Shlomi Heisler, and my colleague Efi Malkin, for their commendable professionalism and cooperative approach. I also wish to thank the outstanding team at the Histadrut, who tirelessly continue to innovate in agreements and strive for achievements that benefit all workers."
Shlomi Heisler, Director General of the Ministry of Finance, stated: "The agreement we signed today encompasses a series of substantial deals in the public sector, which will contribute to reducing disparities, enhancing administrative adaptability, and boosting productivity. The framework agreed upon as part of the contract will ensure ongoing operation of the public sector and provide budgetary certainty during the duration of the agreement. I want to express my gratitude to the staff of the Salary and Labor Agreements Department at the Ministry of Finance for their intense and professional work that resulted in significant accomplishments. Additionally, I would like to thank our partners at the Histadrut, led by Mr. Arnon Bar-David, for their substantive, efficient, and responsible negotiation efforts."
Efi Malkin, the Commissioner for Wages and Labor Agreements, stated: "This framework agreement marks a significant milestone for Israel's public sector. It's a balanced and responsible deal that continues the trend of bridging disparities, increasing employment flexibility, stabilizing service provision, and enhancing public sector productivity. This is the first time we've signed an agreement of such scale that includes a budget reserve for addressing future issues, allowing for long-term continuity and stability in public services. This signifies a shift from a labor relations environment characterized by frequent conflicts to one where agreements are mutually reached between employers and the workers' organization. I would like to express my gratitude to the staff of the Salary and Labor Agreements Department for their consistent professional efforts throughout this process."
Adam Blumenberg, the Director General of the Trade Union Division and Deputy Director of Economics and Policy at the Histadrut, said: "The latest agreement is trailblazing and sets a new standard due to its breadth and cost, as it empowers public sector workers and sets a course for enhancing the quality of service for all Israelis. This agreement helps to reduce the wage disparity between the public and private sectors while substantially improving the wages and welfare of hundreds of thousands of workers, with a particular emphasis on specialized sectors like social workers, nurses, and psychologists, among others. I express my gratitude to the entire negotiation team for their professional and diligent work, which has culminated in the best possible agreement for our public sector workers."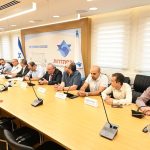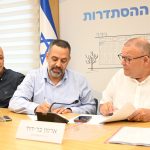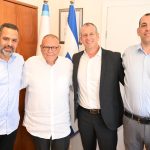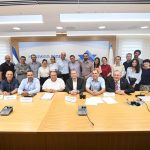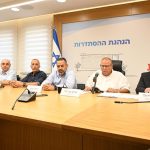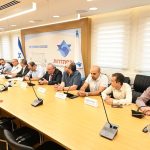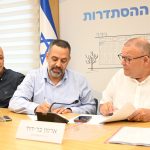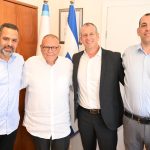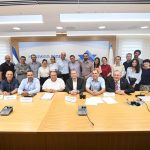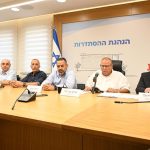 Might interest you as well