Histadrut Chairman calls for renewed action against the rising cost of living
Steps include continuing the grassroots campaign "Buy smart and fight the tyranny of pricing," assembling in protest outside the homes of leading figures of the economy, mounting a media campaign, providing explanatory reading, and more. *** Histadrut Chairman Arnon Bar-David: "We'll continue and intensify our battle. We'll take on everyone who contributes to price insanity in the State of Israel."
Now that operation Breaking Dawn has ended, and the security threat has receded, Histadrut Chairman Arnon Bar-David is calling for a renewal of the struggle against the high cost of living.
Actions will include, among others, continuing the "Buy smart and fight the tyranny of pricing" campaign at the grassroots. Hundreds of Histadrut workers and members, district representatives, and representatives of the Histadrut's youth group, will enter dozens of shopping centers throughout Israel. They will offer explanatory literature, shirts, and reusable shopping bags, explain how to buy smart, and help the shoppers choose an inexpensive, accessible basket of goods.
The coming days will also see protest assemblies outside the homes of leading figures of the economy, demanding a halt to the rise in prices.
At the same time, the Histadrut will continue to spread the message on television, on billboards, in handouts, and newspaper ads. The campaign has already reached millions of drivers through the Waze application. Social activists, work committees, and private citizens are constantly volunteering to join the struggle.
Histadrut Chairman Arnon Bar-David: "Now that times of routine have returned, I've called for continuing and intensifying our battle against the high cost of living. Israelis are through being patsies, and they won't stand quietly aside. We're going to be everywhere, and we'll take on everyone who contributes to price insanity in the State of Israel. Diplomat, Schestowitz, Kimberly-Clark — the party is over."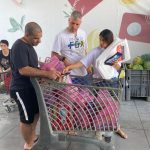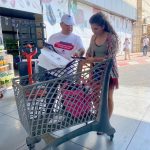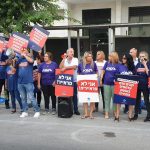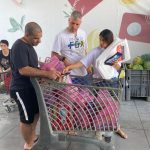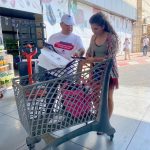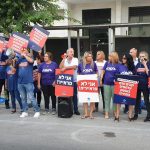 Might interest you as well